JeGem.com was a online jeweler that was a gemstone lover's delight. Vibrant and colorful with an artistic focus, JeGem.com used to ensure jewelry it features is handmade, often one of a kind, and contains natural gemstones. The photos on their website are described as photos of the actual pieces of jewelry for sale, meaning that what you see is exactly what you get. Accompanying the descriptions of the jewelry items, JeGem.com provided gemstone facts and tips for caring for your gemstone along with engaging and interesting gemstone lore. The inventory was impressive: JeGem.com listed thousands of handcrafted pieces with often unusual cuts or lesser known gemstones that will delight the gemstone enthusiast or jewelry collector.
Unfortunately, this company is more (it closed down in 2014). However, if you are interested in similar pieces – click on some of the links below, or read on to see our historical review of JeGem.
Our Previous Review of JeGem.Com
With stunning photography and a commitment to artisan quality, one look at the JeGem.com website will draw you into the alluring world of gemstone jewelry. Offering a wide range of gemstone jewelry and accessories, this stand-out retailer allows you to shop by gemstone, by jewelry type, even by color. Included in the gemstone lore are interesting articles on the healing powers of gemstones. Other features of the website we find appealing include the shop by ring size options as well as the shop by karat gold search. If you have a particular budget in mind, you can always shop by price. Since JeGem.com strongly emphasizes the handmade and one of a kind aspect of its inventory, you can bet that the photos you are seeing are not stock photography but artistically staged and featuring the same item that will be shipped to you.
The most impressive part of JeGem.com's jewelry offerings is the variety of individual gemstone specimens that they carry. Their website lists no fewer than 75 different gemstone varieties, with many items being distinct species. Notably absent is the ubiquitous diamond. While diamond accent jewelry abounds on the site, if you are looking for large diamonds, look elsewhere. You won't find classic diamond stud earrings or diamond solitaire rings at JeGem.com, but you will find an enchanting array of less familiar but no less beautiful gems. Some of our favorites include:
This stunning oval concave cut Brazilian peridot ring is surrounded by diamonds. It is the only one available: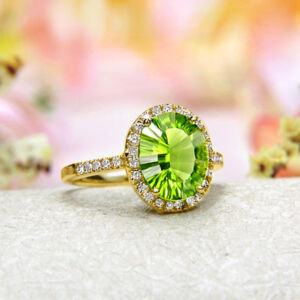 Larimar is a soothing pale blue gemstone found only in the Caribbean islands. With intriguing optical qualities and an unusual cut, this ring captures attention: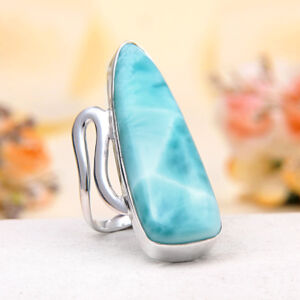 Kyanite cabochons bring this silver toggle bracelet to life: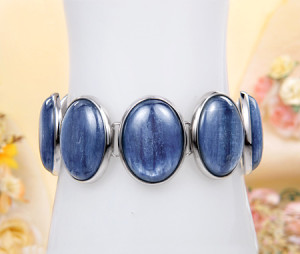 JeGem.com offers a 30 day return window, but does not accept returns of jewelry that has been worn. All returns must be in new and unworn condition for a refund to be processed. Refunds do not include shipping charges, unless JeGem.com makes a shipping error. JeGem.com does not limit itself to jewelry. Also available for sale you will find a selection of accessories including belt buckles, barrettes, and even hand-woven shawls. While we like this site for its focus on gemstones, look closer and you will undoubtedly find unexpected treasures. Compare some of their pieces with others by clicking on an image below.