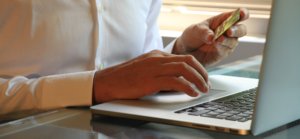 A simple keyword search for "jewelry" with a shopping filter will yield 26.5 million results! With information overload and millions of choices, wouldn't it be easier to just go to a jewelry store? Then again, why limit yourself to just one jeweler's selection? If you are trying to decide between shopping for jewelry online or spending your disposable income at a bricks and mortar store, we would like to highlight the pros and cons of the jewelry shopping experience whether you choose to shop online or off.
In the days following Thanksgiving of this year, online jewelry and watch sales rocketed up 17%, rounding out the top five of top gaining product categories according to ComScore.com. With so many online shoppers flocking to jewelry, you may be wondering what are the advantages to shopping online, versus off. We will give you a breakdown of our expert opinion on how key elements of the shopping experience such as selection, price, value, and service reflect on online and offline retailers.
Selection:
If you visit a jewelry store, your selection is limited to the merchandising of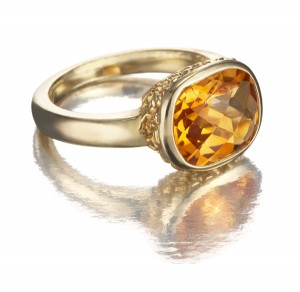 that particular store, its square footage, the personal taste of the professional buyer for the store. If a piece of jewelry you are interested in purchasing is not part of their inventory, chances are it will have to be special ordered, and the jeweler will want a commitment from you to purchase it before they invest in the additional inventory. The same is not true as with an online jeweler. Online jewelers will sometimes upload an entire catalog for your perusal. In-stock items are usually clearly indicated and items on backorder will be noted with an expected delivery date. On the other hand, some brick and mortar jewelers boast enormous square footage and can provide customers with appearances by jewelry designers who often bring special merchandise that is generally not available in stores. Since there is such a wide spread in the size and inventory of offline jewelers, in order to be fair, we have to call the competition on selection a draw.
Price:
A visit to an online jewelry retailer can be a thrilling experience. You can search for specific items and sort your results by price, popularity, among others. Many website allow side by side comparisons. You can throw as many items as you dare dream into your shopping cart with no pressure from a hovering salesperson, thirsty for a commission. A jewelry store has a lot of overhead to think about. Every employee, every flick of the light switch, all the inventory has to be paid for by jewelry sales. This is not to say that online jewelers do not have overhead. But you can bet your nickel they are saving a bundle by not having fresh bouquets of flowers on the showcases and do not have to maintain showroom-ready quarters. Since all jewelers factor overhead into their pricing, it makes sense that the price shopping advantage goes to the online retailer.
Value:
Value is different from price in that value refers to monetary worth a
s well as intangibles such as service and importance. To say that jewelry is a good value means that is has been priced fairly, but there are services that add to the value. A customer warranty is a good example. Many jewelers will offer a warranty for the items that they sell. Some warranties are limited to manufacturer defects and some offer added protection. A relationship is valuable. Many retail jewelers readily provide information in an effort to educate their customers. Some jewelers maintain contact to remind a customer of important events such as birthdays and anniversaries. A "real life" retailer is able to add value to their jewelry by the nature of their relationship with a customer. An online retailer has the disadvantage in maintaining a personal connection.
Service:
Walk into an independent jewelry store and a feast for the eyes awaits you. Sparkling diamonds, lustrous pearls, vivid gemstones and gleaming precious metal invite your touch. Go to a jewelry shopping website, and you are inundated with products. High resolution photography with zoom features allow you to get a magnified view of the jewelry you are interested in purchasing. In a store, a helpful and knowledgeable sales staff is ready to assist you with your purchase. Shop online, and engage in a live chat with a jewelry expert. If your jewelry is in need of service such as professional cleaning, sizing, or repair beyond the purchase date, the advantage goes to the bricks and mortar jeweler. If the convenience of shopping from the comfort of your home beyond normal business hours is as important as personalized service, then we'll have to call this one a draw.
Which of these shopping experience categories are most important to you? Do you agree with our experts? Why or why not?
If you are looking for a good deal from a great selection, check out our shopping section to browse the inventory of some of the largest online jewelers, all in one place!
And if you are buying online, make sure to check out these tips before buying gemstones online!