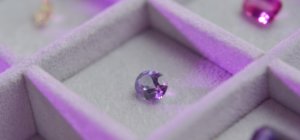 If you've ever wondered how to select the perfect gemstone for you, one that will flatter and transcend the seasons and fashions, you can start by simply looking in the mirror.
It has been said that the eyes are the windows of the soul. By selecting the right gemstones for your earrings, you can make your eyes appear brighter and more vivid no matter what hue you were born with. Interestingly enough, it was Isaac Newton who is credited with defining the color theory that artists still use today to intrigue, soothe, and seduce. Read on to discover which earrings will make your eye color pop like fireworks on the Fourth of July.
Fire up your brown eyes with bright blue sapphires. By putting a cool color like blue next to the warmth of your brown eyes, you will find that your Bambi browns look instantly more appealing.  Choose sapphires of at least a half carat or more, and invest in a vivid color like Ceylon sapphire. Stay away from darker sapphires; the effect will be lost.
For a less expensive alternative, consider adding iolite earrings to your jewelry collection. Look for stones in larger sizes with vivid color saturation. Iolite is more subdued in color than fine sapphires, but more affordable and will still achieve the desired effect.
Ever wonder why stars like Susan Sarandon and Julianne Moore frequently dress in green? Because red and green are a killer combination! Wearing colors that are opposite each other on the color wheel creates a dramatic effect. Make your green eyes the envy of others when you wear red rubies. A generous sized stud earring will really set off your eyes. Or opt for opaque ruby briolette drop earrings. Select rubies that lean toward the desirable "pigeon's blood" red for maximum effect; rubies that are too pink will not create as dramatic an effect.
Other gemstones in the red spectrum include spinel and garnet. Make sure there is sufficient red in your garnets; this gemstone can lean towards browns and dark pinks. Spinel, on the other hand, possesses a deep true red that is often mistaken for ruby.
If your eyes are blue, wearing fire opals will give your baby blues maximum impact. If you are on a budget, try citrine on for size. Blue and orange are color complements. And complements are incidentally what you will be getting when you try this neat color trick. Wearing an orange colored gem in close proximity to your blue eyes makes both colors appear even more visually exciting.
Eyes of hazel will amaze when partnered up with tantalizing tanzanite.  The warm hue of hazel will appear more active and prominent when you wear a passive pastel like the lovely lavender of tanzanite. Pairing up active and passive colors will make your hazel eyes come out of the haze and into the spotlight.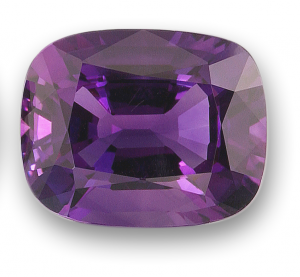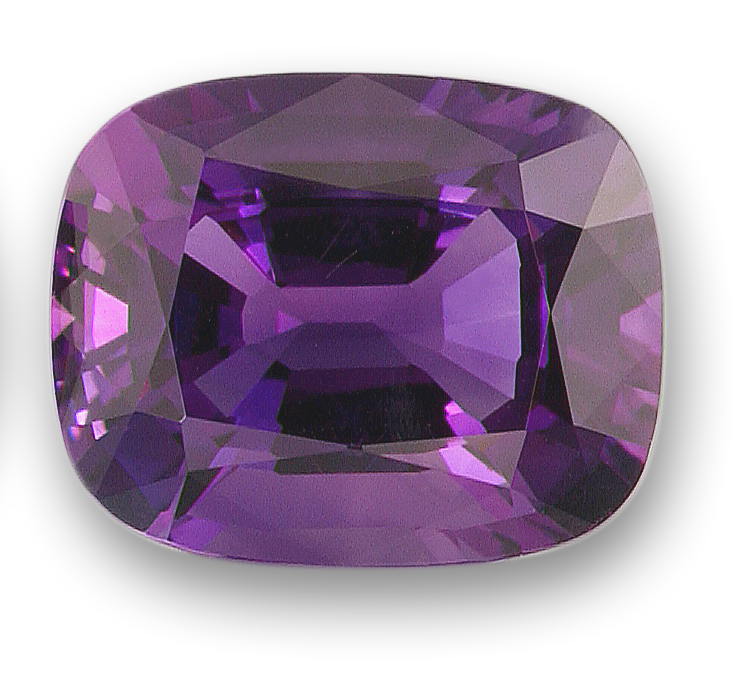 Amethyst, the purple variety of quartz, will also set off your hazel eyes. Purple is a color often associated with royalty, which adds to amethyst's appeal.
Nothing brings out the sparkle in gray eyes like the icy gleam of diamonds. You can make your eyes look amazing by pairing the neutral tone of gray with equally achromatic white. And one of the biggest jobs that a diamond does is reflect white light back to the eyes. As if you needed another excuse for dolling up in those diamond studs! If sizeable diamond studs are out of your price range, consider white topaz as an alternative.
Have you ever given thought to how your gemstones will interact with your eye color? Did our information on color theory give you new ideas about how to wear gemstones? Try our suggestions and see if the eyes have it!