what is the difference between commercial jewelry and designer jewelry?
Walk into any department store, and you are certain to see cases full of commercial jewelry. The same is true of shopping malls that may house three or more jewelry stores. But walk into a free-standing jewelry store or a gallery and you will find something very different: "designer" jewelry. If you own or have recently purchased a gemstone, us this guide to assist you in making an informed decision as you navigate the many choices for setting your gemstone. You will receive detailed explanations of some of the processes used in creating designer as well as commercial jewelry, as well as what to look for in a finished piece of jewelry. If you are curious as to which is the better quality, commercial or designer, read on for some surprising answers.
What is Designer Jewelry?
Designer jewelry usually refers to jewelry that adheres to a certain aesthetic determined by an individual craftsman or design company. The emphasis is on a particular aesthetic, often employs precious or unusual materials, and sometimes contains handcrafted elements. A designer jewelry collection can be anywhere from ten to hundreds of pieces that will be variations on a design, motif, or technique.
Designer jewelry is frequently made by hand by artisan jewelers. Sometimes, a jewelry designer or jewelry design company will employ a team of master model makers to create prototypes of a design that can be mass produced. In some instances, a celebrity will launch a collection of designer jewelry. Usually, this means that the celebrity is involved in determining the aesthetic and in the selection of materials. The celebrity may produce sketches of the jewelry, but does not actually make the jewelry themselves. This type of designer jewelry is frequently mass produced using the exact same methods as commercial jewelry!
what are the Types of Designer Jewelry?
There are many types of designer jewelry. Here, we will explore some of the most well known categories:
High jewelry: The most expensive of all designer jewelry. High jewelry is the translation from the French haute joaillerie and basically means high end jewelry. High jewelry is distinguished by exquisite design, rare and expensive materials, and expert craftsmanship. Pieces of high jewelry are often one of a kind, as the rarity of the gemstones used prohibits any kind of mass production.
Designer jewelry: An overused term that makes navigating the true value of designer jewelry a little murky. Designer jewelry refers to collections artistically conceived and executed by a person or company employing those who possess artistic ability and jewelry making skills. An important part of the perceived value of designer jewelry is the aesthetic. The jewelry may or may not be handcrafted.
Custom jewelry: Jewelry that is made to order. Design specifications are often dictated by the customer and usually involve some handcrafting.
Studio jewelry: Jewelry that is made by hand by an individual jeweler working alone or with a small staff of assistants or apprentices. Studio jewelry is almost always handcrafted.
Is Designer Jewelry Better Than Commercial Jewelry?
The decision to purchase designer jewelry over commercial jewelry is a personal one. You may feel that materials being equal, you could find yourself unwilling to pay a premium price for a name brand. Conversely, if a particular designer's aesthetic pleases you greatly, you may come to appreciate the additional attention to detail you are more likely to see in a designer piece of jewelry as opposed to a generic one. But unless you are choosing high jewelry or studio jewelry, much of what lies in between is different in name only. Jewelry making techniques such as lost-wax casting, die-striking, and machine setting are used by designers as well as commercial manufacturers.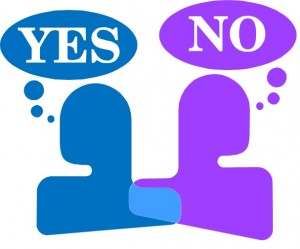 Can I Get My Gemstone 'Set' in Designer Jewelry?
If you own a gemstone and are interested in having it set in a piece of designer jewelry, your best opportunity to do so would be to find a designer with a working atelier. A jewelry atelier is a working shop where the jewelry is made on the premises. Many jewelry stores will have in house jewelers that are highly skilled and capable of custom work.
Designers will sometimes accept stones sent to them to work into an existing design. Some will offer a semi-mount, which refers to a piece of jewelry that is complete except that it lacks a center stone. Semi-mounts are often made to fit typical gemstone cuts. If your gemstone is calibrated to gem cutting standard measurement, your chances of locating a designer semi-mount are better.
If you have had your gemstone set in a designer or custom piece of jewelry, we want to hear about it. Let us know about your experience and we will share it. If you have a gemstone and need it set, tell us what you are looking for. The perfect setting might just be a few clicks away.
Read other posts from the Introduction to Gemstones series.