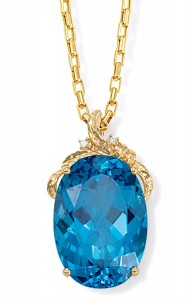 Do you have old jewelry that is filling your jewelry box?  Is it broken, outdated or just not your style of jewelry anymore?  There is a growing trend in having custom jewelry made or customer's having their gemstones refashioned and remounted into new, current and fashionable pieces.  There are several things to consider if you are thinking about remounting gemstones and this article will help guide you through the process.
When should You Remount Old Jewelry?

·         Repair – Over years of wear, jewelry can become broken and worn.  A missing prong or broken stone here or there will cause jewelry to pile up, unused and unworn. Instead of paying to repair the jewelry, you can use the stones, combine them and remount them in a new custom piece.
·         Update – Jewelry has seasons and eras, just like the fashion industry.  There are designs that are considered "classic" and then there are those that, twenty years later, look seriously dated and gaudy.  Remounting stones is a wonderful way to give your gemstones a new, fashionable life.
·         Merge – Sometimes for sentimental reasons, a customer will want to merge two or more pieces of jewelry into a symbolic new piece.  These remountings can be a daily reminder of the separate pieces that were brought together.
What are the Trends and Styles in Remounting Jewelry?
Remounting family stones into new pieces allows you to wear sentimental gemstones in a contemporary style that is more flattering for you.
Remounting engagement rings into mother's rings or pendants when the engagement ring is traded up for a new ring or diamond.
Remounting yellow gold wedding sets into current and contemporary white gold or platinum looks.  Yellow gold for wedding sets was very popular in the 1960s-1990s.  Today, wedding sets for women are almost 80-90% white metal, so there is a large uptick in resetting engagement mountings and wedding sets into the white metal.
Other Considerations when Remounting Jewelry
There are some additional points that you should ask your jeweler about if you are considering having your gemstones remounted.
What's the cost?  Having a gemstone remounted will often be a less expensive option than buying a completely "new" piece of jewelry – but be sure to check with your jeweler at the beginning.  Because you already own the stone, you will not have that cost, but you will have to take into consideration any charges to unset the stone from its previous mounting, and any other additional steps that will be required for the new setting.  Your jeweler should be able to walk you through the process and explain any charges.
Some gemstones are harder to remount.  If you have a stone that is set in a bezel, you should be aware that it is tricky to remove the stone from such a mounting and it could cause undue stress to the stone and make it susceptible to breaking or fracturing. Ask your jeweler if they feel comfortable removing and resetting your particular stone.
If a stone has previously suffered damage when set as a ring, ask your jeweler if they would recommend remounting the gemstone as a pendant or earrings.  These mountings will offer additional protection for the gemstone.
When you're thinking about having your gemstones reset, you should also look through your jewelry box and see if you have unused or broken gold jewelry.  Check with your jeweler and see if they can recast your metal into your new remounted piece, or if they can take that metal in as trade toward your new piece.  This can also help to cut down on the cost of your new remount!
Have the gemstones you are thinking about having reset suffered any wear or damage from their previous settings?  Before having them remounted into a new piece, this would be the ideal time to have your older gemstones repolished or recut by a lapidary.  A lapidary (gemstone cutter) can remove any scratches or chips and bring the stone back to its original luster.
Gemstones can be deeply intimate, sentimental and personal pieces that encompass beautiful life moments and family histories.  Don't let your gemstones sit in dark corners on your dresser because they are set in out of date mountings or because the setting isn't your size or style.  Remounting is a fabulous way to give new life to the gemstones you already own and love.  Do you have any gemstones sitting in your jewelry box that you would love to wear, but they're currently encased in old and outdated mountings?
To read more of our Jewelry Guides, click here